Hosting a Charity Auction? Use These Tips To Make it a Success

Hosting a charity auction can be a fun and rewarding experience. Follow these tips to get the most out of it.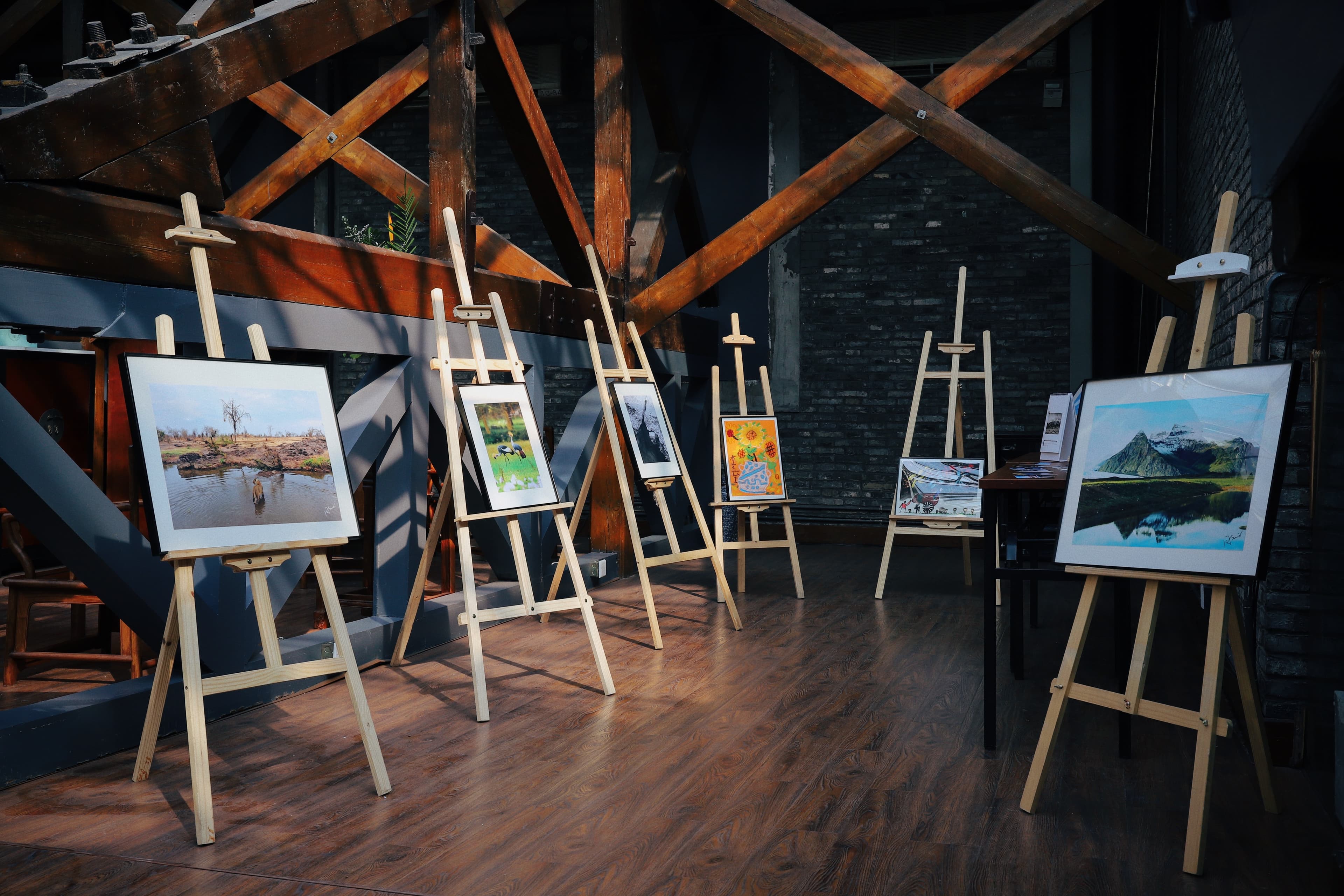 Are you wanting to raise money for a charity? Hosting a charity auction can be a fun and rewarding fundraising event to raise money for a cause that is important to you. It can be a fun, family-friendly event that brings local businesses, members of the community, and charities together.
Charity auctions give local businesses a chance to get their name out there as they donate their products or services and members of the community get to enjoy an evening out and bid on items they actually want while charities are able to gain more awareness of their cause.
There are different types of charity auctions you can host, such as live or silent auctions. You can even host an online auction through auction software and mobile bidding software.
Whichever you decide, keep in mind that planning a charity can also be a lot of work and requires careful forethought and execution. To help ensure that your charity auction is a success, we have collected all the tips to help you plan a charity auction.
Read on for our top 10 tips to host a successful charity auction.
1. Choose the Right Venue
Choosing the right venue can have a huge impact on the success of your charity auction. The venue should be a clean, nice facility that people will actually want to visit. This will encourage more guests to attend.
It should also be large enough to accommodate the number of guests you plan to host, should be easily accessible, and should have adequate parking. If you are hosting a live auction, you will need to have an area where guests can sit to make bids to the auctioneer.
Consider what amenities you will need for your event. If you plan on serving food and refreshments, make sure your venue has a kitchen with the appliances you will need.
2. Identify Your Target Audience
Knowing your audience ahead of time will help you with planning your charity auction. It can help you decide what type of items and services to procure, help you know how to promote the event, and help you choose the right date and time for your event.
Are you hosting an all-women event? Are you hoping to have older or younger people attend? By deciding on these factors, you can better understand your target audience to make important decisions.
3. Set a Date and Time
When deciding on when your event will happen, there are a few things to consider. If there is a specific deadline for your event, that can help with how soon you need to host it.
You will want to choose a date and time that works well for your target audience. For example, if you're hoping to have older generations or parents of young children in attendance, try not to plan it too late in the evening in consideration of bedtimes.
Also, make sure your event doesn't conflict with other major events in the area. If there is an event like a local parade happening around the same time, choose a different date and time if possible.
You will also want to take into account the weather and any holidays that may be around the date you choose. If you know there are usually snowstorms in your area around the date of your event, try to move it forward to a later date.
4. Choose a Cause or Charity
You may already have in mind what cause or charity you want to support. In fact, it may be the very motivation for hosting a fundraiser. But in case you haven't, definitely decide ahead of time which cause or charity you want to benefit from your event.
Pick a cause or organization that resonates with your target audience. This can help encourage their support and participation. For example, local charities are always a good place to start. Helping a local charity directly impacts your community, so members of your community will be more encouraged to attend and help.
It could also be a cause that is near and dear to your target audience, such as an all-women event to support other women facing breast cancer.
5. Set a Fundraising Goal
When hosting a fundraiser, you will need to have a goal in mind. Are you trying to raise $100? $1,000? Or more?
Setting a goal will impact how many guests you invite, the size of your venue, and the type of items you want to be donated to your event.
You will also want to take into account your projected expenses. These expenses can include renting the venue, any food and refreshments you plan to provide, tables and chairs for your guests, and if you hire a live auctioneer.
6. Procure Items for the Auction
The auction items that your guests will bid on can be either products or services. Some examples include photography, tickets to an event, housecleaning, massages at a spa, gift baskets full of goodies, and more.
The best way to procure items for your auction is to go to small local businesses in your area. They are usually more willing to donate items in trade for getting free advertising. What's better than getting your name out there while showing you give back to your local community?
It could also be individuals in your community that want to personally give to their community, such as local politicians and other known people in the community who want to show their support.
7. Promote the Event Effectively
One of the most important factors in hosting a successful charity auction is getting the word out.
The best way to promote your auction is by going digital. You can create a website or event page, and utilize social media and email marketing.
Facebook is a great way to promote your event. Just create a Facebook event with a nice-looking graphic that clearly states the date, time, and location, and what charity the funds will support. Then post your Facebook event in community Facebook groups and to your newsfeed while asking others to share it.
You can also send out invitations, post press releases, and create visual displays to showcase the items. You can find addtional promotion tips in our blog post, How to Make Sure Your Listing Gets the Biggest Audience Possible.
8. Hire an Experienced Auctioneer
If you're hosting a live auction, you will definitely want to hire an experienced auctioneer. These professionals are able to keep the bidding moving in real-time and ensure that the auction runs smoothly. It also makes the event even more fun.
If you attempt to offload this onto an inexperienced volunteer, he or she may struggle to keep up and could potentially make the event disastrous.
9. Register Bidders
At the event, have your bidders register before making any bids. This can be done through the registration process on your website or event page, or through on-site registration.
By registering bidders, you will have a better idea of who is in attendance and who is bidding on items. This is especially important if you are hosting a live auction in which people will be making bids with their registered numbers. It can also help silent bidders keep their bids confidential.
If you are looking for a more efficient way to track bids, check out our post Using OfferTrackr to Make Selling Items Locally So Much Easier. OfferTrackr allows bidders to make offers on items via SMS, tracks the highest offers for you, and even allows bidders to schedule pickup times themselves.
10. Follow Up and Evaluate the Event
A day or two after the event, follow up with your donors, sponsors, and bidders. Send thank-you notes to key participants thanking them for their attendance.
You can also update your community on the success of the event through Facebook and the local radio. If you reached your goal, this can be especially uplifting for all those that gave to and helped out this event.
It's also a great time to evaluate the success of the event, such as if the goal was met or not, and how many people came out to show support. Should you promote better next time? Do you wish you provided more snacks and refreshments?
Remember to also be open to feedback, and be ready to adjust the rules or plans as the event progresses, to ensure that everything runs smoothly and that the guests have a positive experience.
---
Charity auctions are a great way to raise funds for a cause or charity you believe in. It brings key members from all over the community together to support a good cause.
By following the tips above, you can ensure that your charity auction is well-organized, well-promoted, and ultimately successful in reaching your fundraising goals.