Ultimate Guide to Selling Used Items on Craigslist

Craigslist is one of the top online marketplaces for selling things locally. Here's everything you need to know to make sure that you have a successful experience.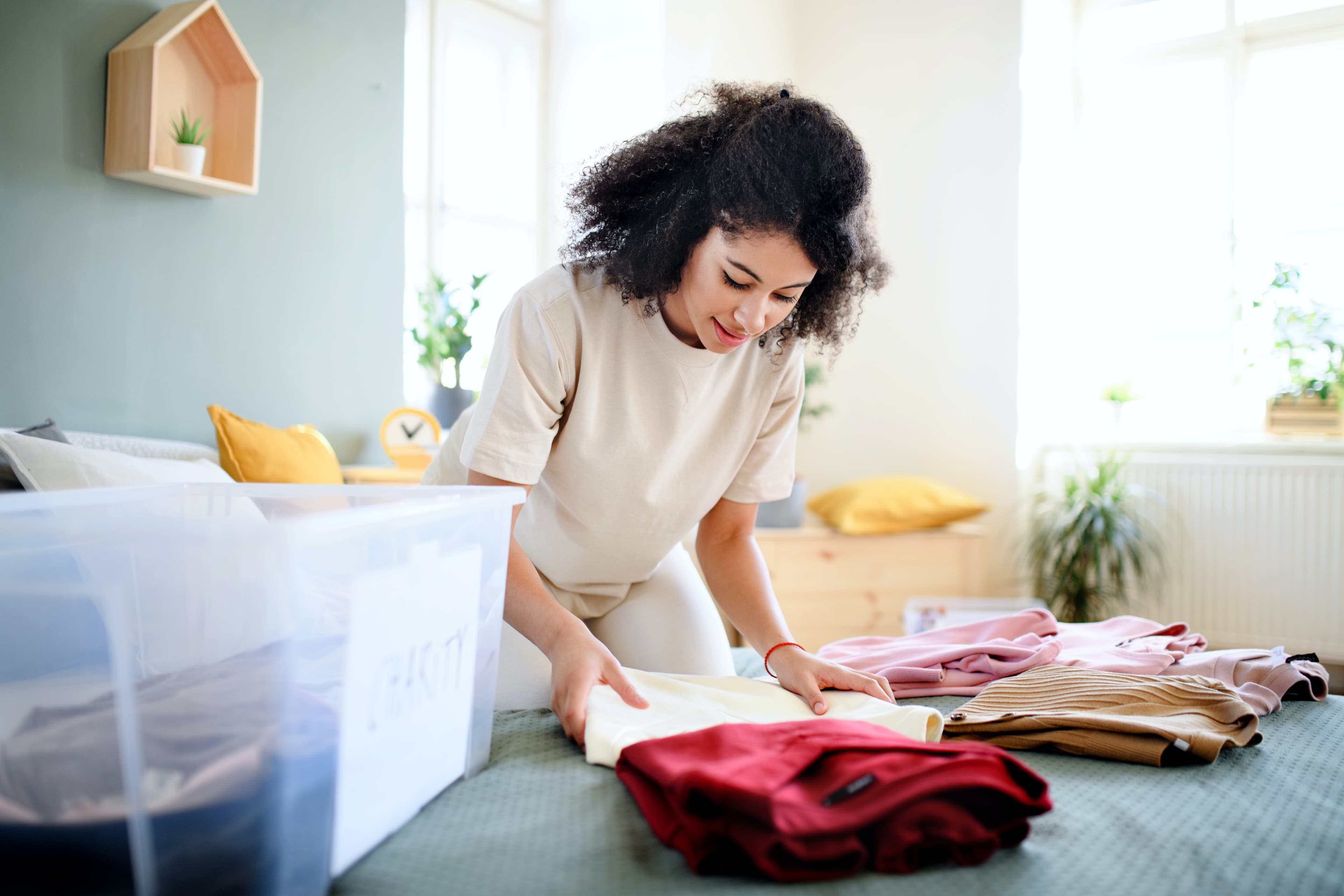 Welcome to the ultimate guide for selling on Craigslist!
Craigslist is one of the top online marketplaces for selling and buying a variety of items, from couches to clothing. It's known for its simplicity and ease of use and has one of the largest user bases of all online marketplaces.
Selling on Craigslist is easy and just takes a few thoughtful steps. In this guide, we prepare you for everything you need to know to effectively sell your items on Craigslist.
Preparing To Sell
Before you list your item on Craigslist, it's important to properly prepare it. First, check our blog post Items You Can't Sell on Craigslist to make sure you item is allowed.
Follow these steps to make your item more attractive to potential buyers and increase the chances of a successful sale:
Clean & Organize Your Items. Make sure your items are in their best possible condition, free of any dirt or stains. This will make them more appealing to your potential buyer and help you get a higher price. If you're not sure how to clean your item, it's usually safe to use a wet, soft rag with mild soap.

Take High-Quality Photos. Potential buyers rely heavily on the photos to decide whether or not to make a purchase. Make sure the photos are clear and well-lit with natural light, and try to capture the items from multiple angels.
Be sure to edit images to give them an extra pop. Check out our blog on the Top 10 Tips on Taking Great Photos for Your Listings.
Research the Value. It's important to set a fair and competitive price for your items. Research similar items on Craigslist and other online marketplaces to get an idea of what price you should set.
Creating A Listing
Once you have prepared your items for sale, it's time to create a listing on Craigslist. The listing is where potential buyers will find your items, learn more about them, and decide to buy or not. Follow these tips to creating a successful listing on Craigslist:
Choose The Right Category. Choose the right category and subcategory to help your potential buyers quickly find your item. Craigslist offers a wide range of categories to choose from so pick the best one to fit your items.

Write Detailed Description. Write a clear, detailed description of your items. Be sure to include as many details as possible, such as the brand, size, features, condition, any damages, and so on. Be as detailed as possible to help your potential buyer get an idea of what they are purchasing.

Upload Photos & Price. Here is where you will include those high-quality photos you took of your items, as well as the appropriate price.

Include Contact Information. Make it easy for your potential buyers to ask questions and make an offer by providing your contact information. This can include your phone number or email address.

Proofread. Before publishing your listing, be sure to proofread it for spelling and grammar errors. This will make your listing sound professional and easy to understand, increasing the chances of making a sale.
If you need additional help creating your listing, see our step-by-step instructions in Step-By-Step Instructions to Creating Your First Craigslist Listing.
Communicate with Potential Buyers
Once your listing is posted on Craigslist, you will likely to receive inquiries from potential buyers. It's important to respond promptly to these inquiries and provide as much information as possible to help potential buyers make a decision. Here are some tips for communicating with potential buyers on Craigslist:
Respond Promptly. As mentioned above, it's important to respond to inquiries in a timely manner. Potential buyers are more likely to make a purchase if they receive a timely response. Be sure to check your email or other communication channels regularly and respond to any inquiries as quickly as possible.

Be Transparent About the Condition. If there are any flaws or damage, be sure to mention them in your listing and be prepared to discuss them with potential buyers. It's important to be honest and transparent about the condition of your items. This will help build trust and increase the chances of making a sale.

Provide Additional Information Upon Request. If a potential buyer requests additional photos or information about your items, be sure to provide it promptly. This will help them make a more informed decision and increase their confidence in your listing.

Be Flexible & Willing To Negotiate. It's important to show your potential buyer that you're willing to work with them. This can mean reducing the price of your item, offering to deliver the item to them, add extra accessories, and so on. Be willing to listen to their offers and consider making adjustments to help make the sale.

Always Be Respectful. Regardless of the outcome of the sale, always be respectful, polite, and courteous in all interactions with potential buyers. While this may not always be easy, it's the best way to conduct business. This will help build a positive reputation on Craigslist and increase the chances of your future sales.
Meeting with Buyers
Once you have agreed to a sale with a buyer, it's time to arrange an in-person meeting to complete the transaction. It's important to take steps to ensure that the meeting is safe and successful. Follow these tips for meeting with buyers on Craigslist:
Choose a Safe and Public Location. Since you will be meeting in-person, be sure to choose a location that is well-lit, public, and easy to access. We suggest choosing a coffee shop or public park. Avoid meeting in isolated or secluded areas or at your home.

Meet During The Day. Although it can be difficult to find a time to meet between work and busy schedules, always try to meet during the day for transactions. It is much safer to meet in daylight than in the dark.

Bring Someone With You. Whenever possible, bring a friend or family member with you to the meeting for added safety and support.

Be Prepared For Payment. When meeting with potential buyers, be prepared to accept payment in cash or through a secure online payment platform, such as Venmo or PayPal. Always verify the payment before handing over the items to the buyers.
Final Thoughts
Selling your items on Craigslist can be a great way to earn some extra money while decluttering your home. By following the tips and advice in this guide, you can effectively and safely sell your items to potential buyers.
By taking a few thoughtful steps, such as cleaning your items, taking high-quality photos, and setting a competitive price, your items can be more appealing to potential buyers. Always respond to inquiries promptly and handle all communications respectfully, even if the potential buyer does not.
Don't forget to always be safe and cautious when buying or selling items on Craigslist. Meet in public locations during the day, bring a friend or family member with you, and be prepared to accept payment through a secure online platform.
Thank you for considering the ultimate guide to selling items on Craigslist. With the right preparation and approach, you can successfully sell your items and earn extra money on this popular platform.