How to Run a Successful Charity Auction

Charity auctions can be a great way to give back to a community, but can also be a lot of work. Read more about what's involved in hosting your own charity auction.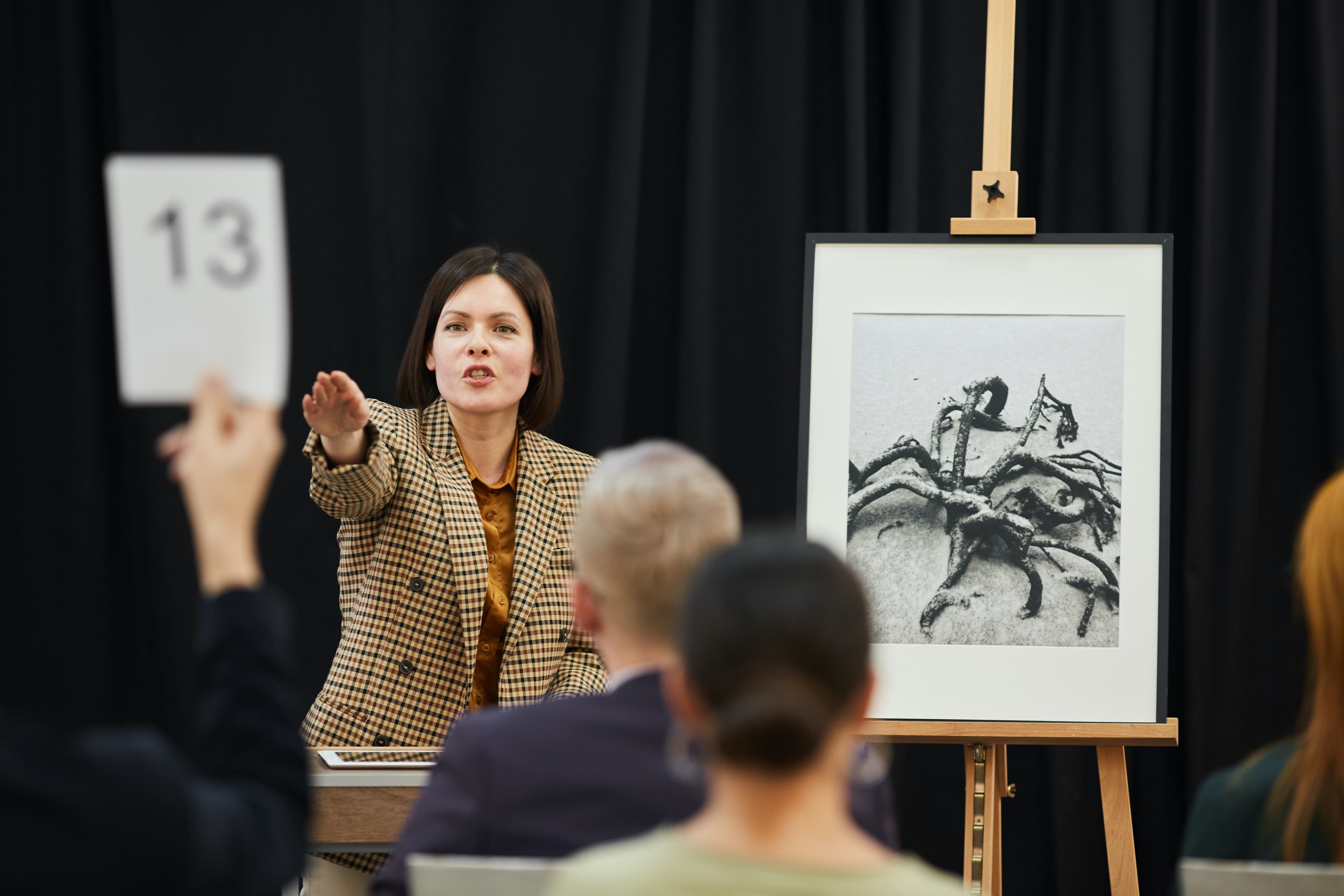 Charity auctions are a fun, engaging way to bring people of the community together to work towards a single cause they care about.
It gives local businesses a chance to give back to their community and gives members of the community a chance to give money to a charity while also receiving something they want or need.
If you're looking to host a charity auction, we have some tips for success for you! Read on for tips to host a successful fundraiser auction.
What Is A Charity Auction?
A charity auction is an event in which people bid on items, services, or experiences, and all proceeds go to a selected charity.
The goal of a nonprofit auction is to raise funds for a specific cause, such as supporting a school or club, providing medical care for people in need, or protecting the environment.
To achieve this, organizers of the auction will solicit donations of items, services, or experiences that can be auctioned off to the highest bidder. These donations can include anything from gift certificates and gift baskets to services, like house cleaning, to unique experiences, like a private concert or ziplining.
There are a few different types of auctions. Silent auctions allow bidders to write their bids on a bid sheet, online auctions allow bidders to make their bids in real-time through mobile bidding software.
Guide To Host A Successful Charity Auction
To host a successful charity auction, there are several key steps you need to take.
1. Define Your Goals & Objectives
The first step is to figure out what you want to achieve. Are you looking to raise a certain amount of money or generate awareness for a specific cause?
By having clear goals and objectives, you can begin to create an effective plan and make the most of your charity event.
2. Choose a Date & Location
Now that you have a clear idea of what you want to achieve, you can start thinking about when and where to host your auction.
Consider factors like the availability of your target audience, the size of your venue, and any potential logistical challenges. You can let venues know you are raising money for a cause in case they will let you rent their place at a discount or for free. Also, be sure to choose a date that doesn't conflict with any other major events in your area, such as prom, election day, and so on.
It's a good idea to plan the auction well in advance. Giving people notice three to four months in advance will leave them time to plan to attend. It will also give you time to collect the items that will be auctioned off.
3. Identify & Solicit Donations
The key to a successful charity auction is having a wide variety of high-quality items to auction off. This can include anything from gift certificates and gift baskets to unique experiences and one-of-a-kind items. By having quality donations, your bidders will be more motivated Start by identifying potential donors and reaching out to them to solicit donations. You can also enlist the help of local businesses and community organizations to generate additional donations.
4. Create an Auction Catalog
An auction catalog is a list of all the items that will be available for bidding at your auction. This can be as simple as a printed list or as complex as a full-color, professionally-designed brochure.
Be sure to include detailed descriptions of each item, along with any relevant information such as the value of the item, the minimum bid, and any special terms or conditions.
5. Set Up Your Auction Space
Once you have all of your items, it's time to start setting up your auction space. This can include arranging tables and chairs, setting up audio and visual equipment, and creating a layout that allows for easy movement among the items.
You may also want to consider hiring a professional auctioneer to handle the bidding process. This can create excitement and encourage bidders to continue to up the bid.
You may also want to consider providing a small snack and refreshments and other fun events to encourage the community to come out and support the event.
6. Promote Your Auction
To generate excitement and ensure a good turnout, it's important to promote your auction effectively. This can include sending out press releases, listing the event in the newspaper, and distributing flyers in your community.
Another effective way is to create an event on Facebook and start inviting members of the community. You can also enlist the help of local media outlets and influencers to spread the word about your auction.
7. Conduct The Auction
On the day of your auction, it's important to have a well-organized plan in place. This can include tasks like checking in guests, setting up registration and payment systems, and managing the bidding process.
You may also want to have volunteers on hand to help with tasks like managing the auction catalog and answering questions from guests.
If you are having trouble tracking the availability of items or the current top bids, you may want to take advantage of OfferTrackr. OfferTrackr can automatically track the availability of your items, negotiate prices, schedule pickups, and send out reminders. See our blog post, Using OfferTrackr to Make Selling Items Locally So Much Easier, for more information.
8. Follow Up with Donors & Bidders
After your auction is over, be sure to follow up with donors and bidders to thank them for their support. This can include sending out thank-you letters, updating your social media channels, and providing information on how the funds raised will be used.
It's also a good idea to keep donors and bidders informed about any future events or fundraising efforts.
---
Hosting a charity auction can be a great way to raise money and awareness for a cause or charitable organization. It can also bring the community together by partnering local businesses and nonprofit organizations with members of the community, all while raising awareness for the charity.
Start by defining your goals and finding a location and date to host your charity auction, then enlist donators and create a catalog of donations. With just a little promoting on local channels and on social media, you can get the word out about your event.
Then have a solid plan for the day of the event, and follow up with both donors and bidders to keep everyone informed of the success., you can pull off a successful charity.
By following these steps, you can plan and execute a successful auction that will make a real difference for your cause.