Using Venmo to Securly Accept Payments

Not everyone carries cash with them anymore and you definitely never want to accept checks. Learn how to use Venmo to take payments instead.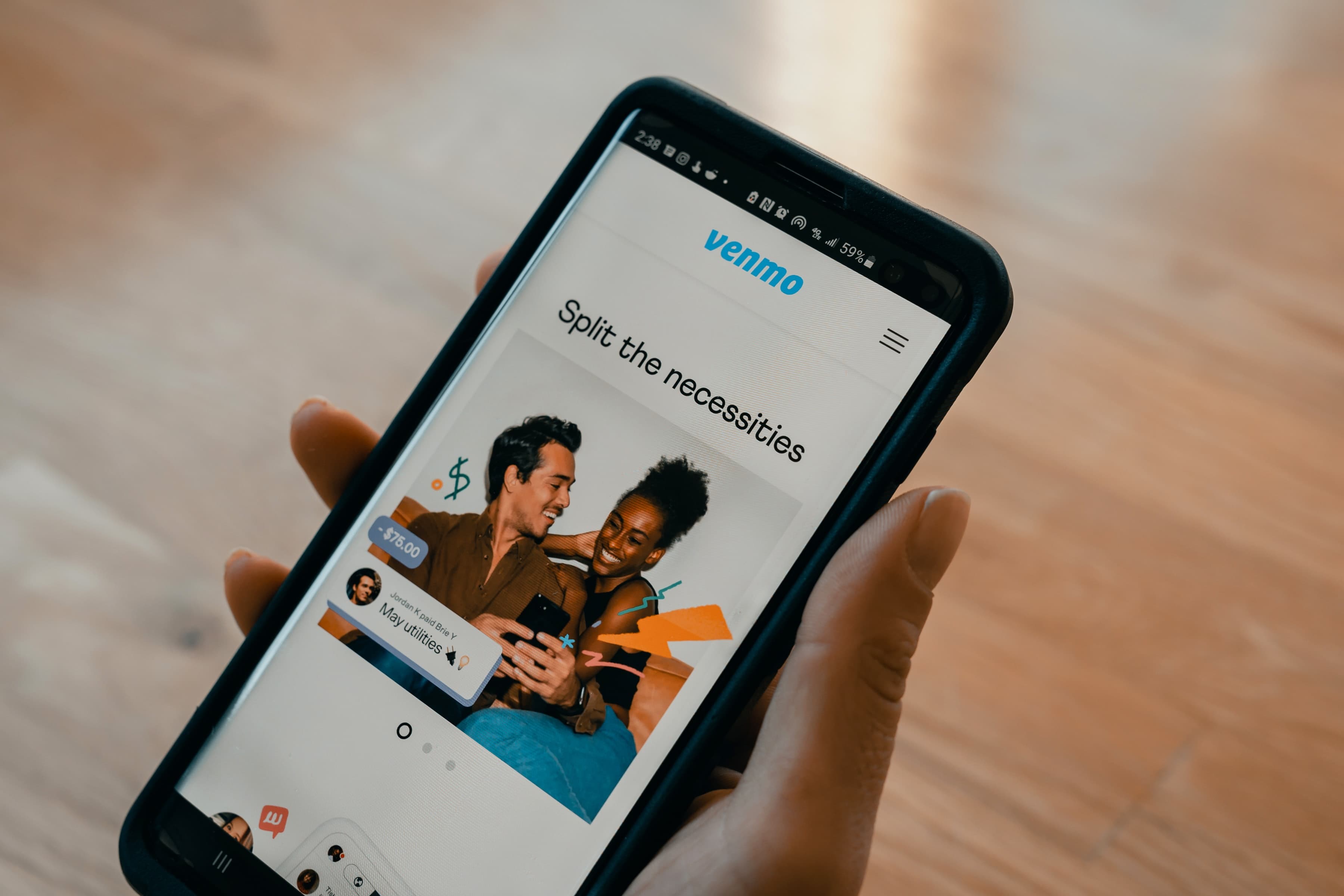 One of the biggest struggles with peer-to-peer transactions if figuring out a safe way to send and accept payments.
Many buyers and sellers are turning to third-party payment processors. These payment processors allow you to turn cash or credit into a secure payment. One of the most popular third-party payment processors right now is Venmo.
Venmo is a popular mobile payment app that makes it easy to transfer money to friends and family. It's a convenient way to pay for goods and services, especially when you're selling items locally.
In this blog, we'll explain how to use Venmo to accept payments for items you're selling, send payments for items you're buying, safely conduct business, and manage your transactions.
Read on to find out how to use Venmo.
How It Works
First, what is Venmo and how does it all work? You can think of Venmo as a digital wallet that lets you send and receive money with your smartphone. You can link your bank account, debit card, or credit card to fund your transactions.
Also, it's free to download and use. You can pay an extra surcharge for an instant transfer to your bank account. But if you're willing to wait a few business days, then it's completely free and there's no need to ever pay a fee.
To use Venmo, you simply need to create an account and connect it to your bank or credit card. Then you can start sending and receiving money with friends and family. Simply select "Pay" or "Request" button to transfer money as needed.
Safely Accept Payments From Buyers
Whether it's a physical marketplace or an online marketplace, there is a lot of safety concerns when it comes to accepting payments from buyers. Checks can be bad or fake, and cash gives you no paper trail.
A happy medium is a third-party payment processor that is secure and instant so you know the payment has gone through.
When it comes to selling items locally, Venmo makes it easy to accept payments from buyers. All you need to do is provide your Venmo username or QR code to the buyer, and they can send you the payment using their own Venmo app.
The money will be transferred to your Venmo account, and you can then transfer it to your bank account or use it to make other purchases.
Easily Send Payments To Sellers
There are many scams all over online marketplaces that make it scary to send money. Maybe you've even come across a few: sellers that demand you send a wire transfer, sellers that send a check for too much money and ask you to send money back, and so on.
You can avoid most of these scams by using a secure payment method. Just like it makes it easier and safer to accepting payments from buyers, Venmo also makes it easy to send money to sellers when you're purchasing goods.
You can feel good about making a payment you can dispute if necessary, and your seller can feel good about safely receiving a payment that goes through automatically.
It's also a secure way to avoid giving away account information unlike a check, and provides a paper trail unlike cash.
Safe & Secure
One of the key advantages that makes Venmo so popular is that it provides a safe and secure way to do business. Venmo uses advanced encryption technology to protect your financial information, and it offers a number of security features to keep your account safe.
For example, you can set up touch ID or a passcode to protect your account, and you can also enable notifications to be alerted when someone tries to access your account.
This is extremely important for those who regularly conduct C2C transactions, whether they're buying, selling, or both. As we mentioned above, there are many scammers and bad actors out there. Technology advancements make it possible to have actual safe and secure transfers of payments.
Manage Your Transactions
If you are conducting a lot of transactions every day or every week, it can be difficult to keep track of everything. Some people use digital spreadsheets or bank statements, and others use a pen and paper method.
However, none of these make it very easy and reliable to track every transaction. Venmo makes it easier than ever to manage all of your transactions. It keeps every transaction on file and easily accessible.
You can view your transaction history, track your payments, and check your balance. You can even split bills with friends or request money from others. If you're looking for a specific transaction, the app even makes it easy to search and find transactions that would otherwise be absolutely buried.
---
Whether you're buying or selling, or splitting lunch with friends, Venmo is a fantastic payment service for safe, secure, and instant payment. The smartphone app allows you to make payments directly from your phone from the comfort of your couch or while on the go.
Venmo is a great payment option to safely accept payments from local buyers and easily send payments to local sellers. Finally, a safe and secure way to conduct business.
It's also extremely easy to use. Check your Venmo balance, manage all transactions, and request payment all with a simple touch of a button.
If you're looking for a safe and convenient way to accept payments, consider using Venmo.