Top 9 Questions to Ask Before You Purchase Used Gym Equipment

Not sure you're going to stick with your fitness resolutions? Pick up some used equipment to get started.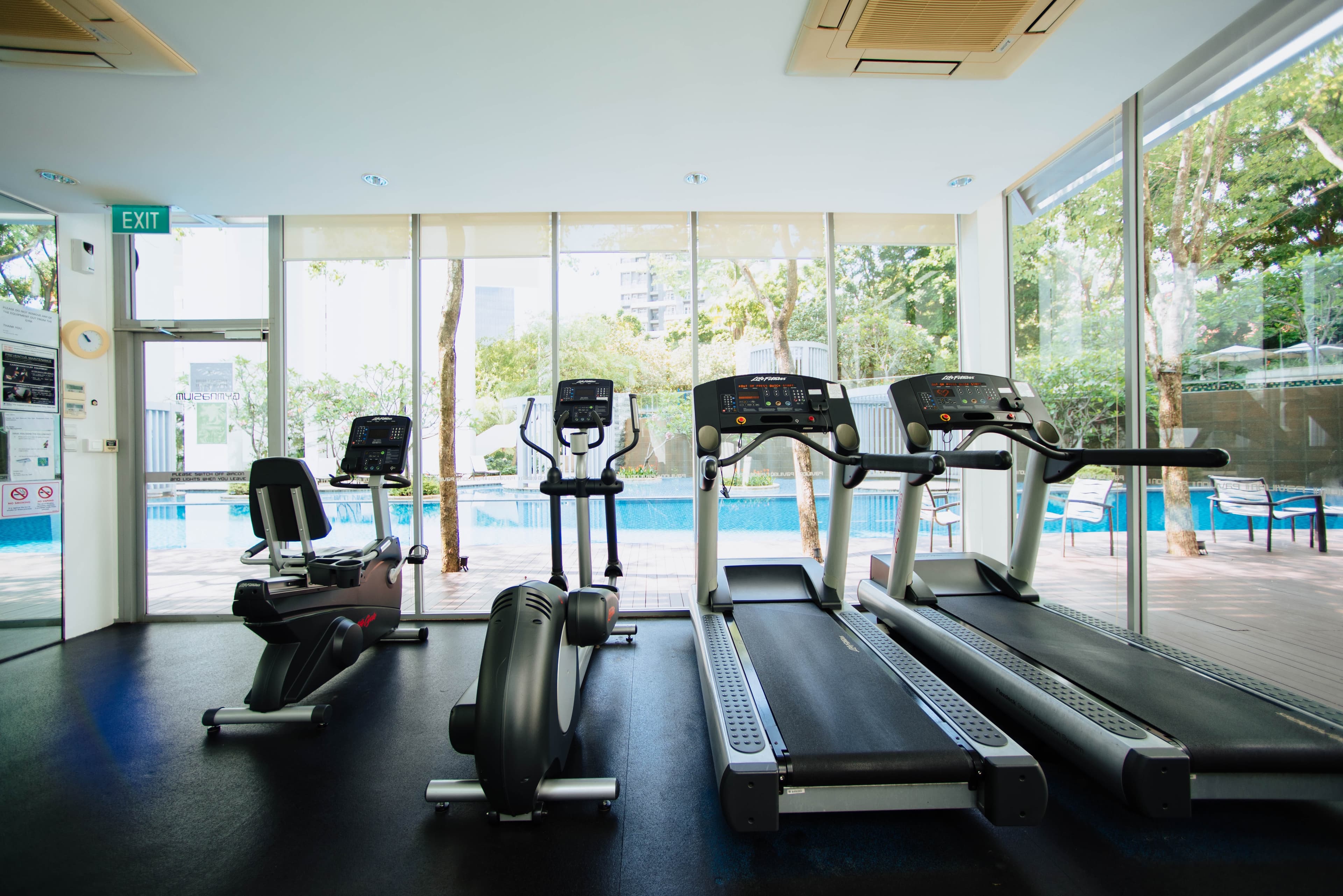 Most of us want to be in shape but gym memberships can be an expensive monthly fee that we never end up using. It's like money in the trash. For many fitness aspirants, the key to success is a home gym.
But if you thought gym memberships were expensive, look up the cost of new cardio equipment. That's why so many people turn to online marketplaces like Craigslist to buy used exercise equipment.
It's a great place to get a great deal on fitness gear that is still in excellent condition and fits your budget. Before you jump to make a purchase, you will want to ask some key questions to ensure you're getting quality used gym equipment.
Read on to find out 9 questions to ask before buying gym equipment online.
1. "Is the gym equipment the right size and weight for my needs?"
Before you even start asking the seller for extra information about the exercise equipment, first make sure it's the right fit for you and your fitness goals. If you're at a body-builder level and looking for bigger gains, buying 5-lb free weights is obviously not a good fit for you.
Look for equipment that can grow with you throughout your fitness journey. You will also want to make sure the equipment will fit in your home. Not all stationary bikes and treadmills are the same size so be sure to measure the space you have available and double-check that the equipment will fit.
2. "What is the condition of the gym equipment?"
Once you've found some gear to match your needs, you will want to ask if it's in good working condition. The last thing you want is a cardio machine, such as a treadmill or elliptical, that won't turn on.
Only go for listings that have "good" or "excellent" conditions and ask for more details from the seller. Ask if they have tested the equipment and if there are any concerns or issues.
3. "Can I see more pictures of the gym equipment?"
Exercise equipment can take a real beating. Whether it's a barbell, a medicine ball, or an entire fitness center, it's very possible the last owner was using it roughly to get in shape.
To avoid getting equipment that's in bad shape, request to see some additional pictures of the equipment. Look for any scuffs, dents, damage, or misshapenness that would indicate the equipment is not in top condition.
Sometimes damage will matter and sometimes it won't. A pure metal medicine ball with a few dents is still going to be just as functional. But a bent barbell will not.
By asking for these extra photos, you can better identify the condition of the equipment before making a purchase.
4. "Are there any known issues or defects with the gym equipment?"
Before making a purchase, ask if there are any known issues or defects with the gym equipment. This will help you avoid any surprises and ensure you're getting a good quality item for your money.
5. "Does the gym equipment come with a warranty or guarantee?"
High-end fitness equipment typically comes with a limited warranty or guarantee. If the seller claims the equipment is still covered, request to view the supporting documents so you can know for a fact that it is.
It's unlikely that used equipment will still be covered but it doesn't hurt to ask. You can also call the manufacturer's customer service and check to see if there is an extended warranty you can purchase.
This coverage can give you peace of mind that the equipment will be protected in case it comes to you damaged, has any defects, or breaks soon after receiving it.
6. "Are there any accessories included?"
When buying used gym equipment, ask the seller if there is any other equipment included in the purchase.
Most gym equipment comes with some additional accessories, such as removable weights or straps, and some sellers might forget to include them in the description or pictures.
If the owner has these accessories but didn't plan on selling them with the gym equipment, see if they'd be willing to sell them and give you a bundle deal.
7. "Can I try before I buy?"
Before buying workout equipment, you will want to test it out to make sure it works well and is a good fit for you.
This can be a good time to get any additional information about the equipment from the seller, such as how to use it, how to assemble it, and so on. It's also a good opportunity to see what kind of environment it's been stored in.
8. "Is the gym equipment available for pickup or delivery?"
Since gym equipment can be large, you'll need to figure out how to get it from the seller's location to your home.
Ask the seller if they'd be willing to deliver it to your home for a small fee. You can also see if they'd be willing to knock off a few bucks for you to come to pick it up, especially if you don't have a truck and will need to borrow or rent one.
This will help you determine if the cost of pickup or delivery is worth it or if you'll need to find another way to get the gym equipment home.
9. "Is the price negotiable?"
After considering the condition of the equipment and any delivery or pickup costs, you will want to see if the price is negotiable. Most sellers on Craigslist are willing to work with you on reaching an agreeable price you both find fair and reasonable.
Don't just come out and say, "What is the lowest you will take?". Instead, ask if there's any wiggle room for negotiation and be specific in your offer. Explain your reasoning, whether it be damage or additional costs you're having to pay to get the equipment to your home.
---
Buying used training equipment on Craigslist is a great way to build a home gym that fits your budget. However, you want to make sure you're getting actual quality fitness equipment that will fit your needs.
Asking the 8 questions above will help you determine the condition and value of the gym equipment to make sure you're getting quality gear that will last throughout your fitness journey. It will also help you figure out how to use it and if it's the right fit for your needs.